Interactive College of Technology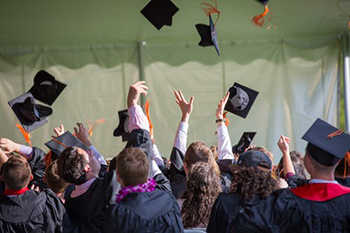 Your key to success. There are many quality schools vying for your trust. Choose wisely! It should come down to a couple of very basic questions: Is this a school where I can succeed and acquire the skills that will make a difference in my life? Is this the best school for me?
Over 34 years ago we pioneered a method of instruction known as Computer Based Training. Thousands of students later, we remain the nation's leader in computerized career training. Ours is a system that works. We are truly a school designed for adults of all ages – one in which every student can expect to succeed.
While not all our programs rely completely on CBT as the method of instruction, our commitment to the success of each student is a common thread.
Studies have shown that students learning through Computer Based Training are likely to learn 1/3 more in 1/3 less time, and at a lower cost than through other forms of learning. In addition, here is a sampling of what enables our students to succeed – not only in the classroom, but in the workplace:
Hands-On Training – All Programs
Learn by doing! Studies have shown that hands-on training is by far the best way for an adult to learn. Our skill training is virtually 100% hands-on. Our method of Computer-Based-Training provides every student the opportunity to LEARN.
Flexible Schedules Relating To Your Program Of Study
Set a schedule that works for your lifestyle or employment – day or evening, or even a combination of the two. And if other demands on your time change, so can your training schedule. If you maintain your status as a student, you have more flexibility at ICT than you will find at any other school or training facility.
Train At Your Own Pace In Our Business Programs
Our individualized method of instruction allows every student to move at a pace that enables him/her to learn. In fact, it assures that every student has the best chance to succeed in mastering new skills. At ICT, you do not have to keep up with other students, nor can they slow you down. No other school offers this.
Externships – All Programs
What is an Externship?
An Externship is a feature that assigns a student to a partnering company for 135 hours, giving the student the opportunity to put his/her new skills to use and gain real-life experience. We are one of the few schools that offer this as part of a student's training study in every program of study.
Refresher/Upgrade Privileges – All Programs
As a graduate, you are eligible to come back at any point in the future to refresh yourself on any course previously taken – AT NO CHARGE! AND, when new versions of courses you have successfully completed are introduced, you can return to ICT/ILS and take those courses AT NO CHARGE other than the cost of new textbooks.
Placement Assistance – All Programs
This is where it all comes together as we help our graduates begin employment in their new career field. We provide career placement assistance to all graduates whenever they need help finding employment or advancing their career.
Tuition Funding Options – All Programs
In addition to Federal grants for those who qualify, ICT offers a wide variety of tuition payment options – including pre-pay discounts, monthly payments, and low-interest loans, Federal Student Loans – all designed to make education as affordable as possible. We tailor a tuition plan for each student based on his/her needs and current situation.
Industry-Recognized Certifications
Every Business program includes Microsoft certification in the Microsoft subjects that are part of that program. You will leave ICT not only with a diploma, but with certification in some of the most widely used business applications.
In our HVAC/R, and HVAC programs, you will earn your EPA and NATE Certifications, indications to an employer that you are job-ready.
In the Information Technology program, you will earn the A+, and Network+ certifications. You will also earn MTA (Microsoft Technology Associate) certifications, including Windows Server Administration, Networking, and Security.
The institution encourages all prospective students to take seriously the decision of where to go to college. These features set us aside in creating an environment where every student has the best possible chance of being successful. This all translates into success in your career field. OUR GRADUATES SUCCEED!
We welcome any questions and invite you to see for yourself why so many people have relied on ICT to help them achieve their goals.